December 15th, 2020 by Al C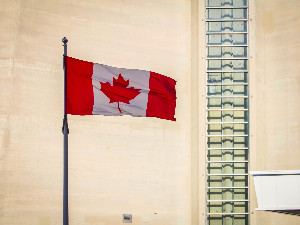 According to The Canadian Bureau for International Education, 642,480 international students studied in Canada in 2019. This represents a 185% increase in international students in Canada since 2010. Canada is the 4th most popular destination for international students, behind the USA, the UK, and China.
Why is Canada such a popular destination for international students?
The high quality of the Canadian education system
Canada is one of the leading first-world countries known for its economic abundance and high standard of living. Because of this, their educational system gets great reviews and that's what international students are looking for. Canadian schools are equipped with the latest equipment and with proper resources required to get the best educational experience possible.
Canada has a reputation as a tolerant and non-discriminatory society
Canada is best known for being one of the most tolerant countries when it comes to skin color and nationality. This makes it a prime destination for international students who wish to avoid the risk of encountering racism or xenophobia.
Canada has a reputation as a safe country
The crime rate is minimal in Canada because of its strict security and adherence to the law. Canadians are also naturally peace and law-abiding citizens, making it a great country to study in. No need to worry about distractions and potential safety hazards because its authorities are working round the clock to provide and maintain a safe and secure place conducive for studying.
Talking about stats…
96% of international students recommend Canada as a study destination, while 60% of international students say that they plan to apply for permanent residence in Canada. This is one of the top reasons why they want to get education loans for international students in the country.
Who are the international students in Canada?
In terms of student numbers, the nationalities with the largest representation of students in Canada are China (with around 22% of the market) and India (with around 34% of the market). US students represent only around 2% of all international students in Canada.
Where are the international students in Canada studying?
Across Canada, the province with the largest number of international students is Ontario (48% of international students) with the next most populous provinces being British Columbia (23%) and Quebec (14%).
Funding for International Students in Canada
IEFA.org can connect international students with education loan providers where they can access loans without cosigners, collateral, or credit history. These are available to students from 190+ countries pursuing degrees in any academic field.
International student loans are made available to international and DACA students studying in the USA and Canada. Undergraduate and graduate students within two years of graduating are eligible.
These loans can be used for past, current, and future semesters, and you can use the funds to pay for expenses including tuition, accommodation, food, insurance, and books.
The Benefits of an International Student Loan in Canada
For this type of loan, you don't need a cosigner, collateral, or credit history
You can get an education loan with a fixed interest rate from $2,001 to $50,000 – making budgeting easier and stress-free
Students from over 190 countries can apply
10-year loans with no prepayment penalties
Interest-only payment period during school and 6-months post-graduation
Undergraduate and graduate students within two years of graduating are eligible
Loans are available to students attending one of the 300+ schools in the USA and Canada

How does the loan process work?
Check to see if your school and program are eligible.
Complete your application.
Receive a conditional offer after submitting your application.
Upload your requested documents and complete any further required paperwork.
Receive a final approval after all of your uploaded documents are verified.
Your school certifies your enrollment status with the loan provider. Once that is done, your funding is disbursed directly to your school on an agreed upon date.
How much will the loan cost?
Please note that every case is different, but here is an example for informative use only – this is not a guarantee of costs for your individual circumstances.
An international (non-US, non-Canadian) student studying a Master's-level program borrowing $10,000 USD would expect to repay $100.54 per month during their studies and for 6 months after graduation, and then $141.62 per month thereafter.
Find out more and apply for your International Student Loan in Canada today.
More on Loans That Do Not Require a Cosigner in the US and Canada
10 things you need to know about international student loans
---
January 27th, 2014 by Jennifer Frankel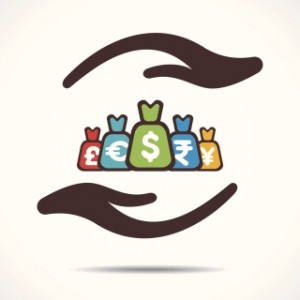 Our partner, International Student Loan, will be hosting a free discussion to help you can get an international scholarship. Mark your calendars for this Thursday, January 30th at 10:30 am EST for a free webinar – full, now closed! where you'll learn:
Where to look for scholarships
How to make your application stand out
Best practices to keep organized
Not only will you get to learn about important scholarship topics, but you'll also have the chance to hear from three financial aid experts. With their background, you'll have the chance to see what award administrators are looking for and how to put together an application that sets you a part from the thousands of other applicants.
This 30-minute long discussion on how to get an international scholarship will also give you the opportunity to ask your questions live! Experts will be able to give you the insight you've been longing for!
Space is limited so be sure to register now before the webinar fills up. Register now – full now closed! before it's too late.
International Student Loan will be providing free webinars throughout the year so be sure to check them out on Facebook, Twitter and Google+ to be the first to register.
---
May 29th, 2012 by Jennifer Frankel

Are you confused about the financial aid jargon? If you are a student looking to get additional financing to support your education overseas, you may need help understanding the lingo. Here's a list of financial aid definitions that commonly appear throughout the world of loans, scholarships and grants.
Award package – This is typically given by your college or university that details the type and amount of financial aid you'll be offered.
Capitalization – Interest rates are deferred and added to the principal of the loan.
Cost of education – Many financial aid packages will want to know your cost of education. This includes tuition, fees, books, transportation, room and board, etc.
Deferment – When international students take out a loan, the deferment period is when payments of principal (the amount you borrow) are not required.
Departmental scholarship – Did you apply to a specific department at a college or university? This is typically an award given to a distinguished student.
Disbursement – Students will see this phrase commonly in international financial aid. This is the process by which funds are given to students to meet their educational and living expenses. In terms of loans, this is when the amount you want to borrow is given to the you – this is typically dispersed for an academic period.
Financial aid – of course we need to define this! – financial aid is the money given to student based on both need and merit in the form of scholarships, grants, employment (which is limited and restricted for international students) and loans.
Foreign student – When it comes to financial aid, this is a student who has their allegiance to another country other than the country they are studying in. For example, foreign students are typically on a student or exchange visa and are ineligible for federal financial assistance.
Need based aid – An award granted to a student based on the financial need of the student. These awards are limited for international students.
Tuition waivers – A handful of U.S. states are now offering tuition waivers to international students in state institutions if students contribute to the local community – this means that students don't pay for their tuition. Keep in mind, though, that this is generally awarded to graduate students.
Is there another phrase that you've come across and don't understand? Our financial aid definitions are common phrases that you'll run across in scholarships, grants and loans – but there are many others. We have our experts ready to help you navigate the complicated world of financial aid as you study overseas.
---